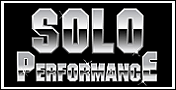 Solo makes a huge variety of universal Stainless steel exhaust parts. OEM Quiet & Performance mufflers, Stainless steel pipes, hangers & Tips. Solo also makes some of the best bolt on exhaust systems available. They have both performance Exhaust kit for Modern Muscle & Tuner cars and make incredible whisper quiet factory OEM stainless exhaust systems as well. Solo has 5 different styles of mufflers from ultra-quiet to rockin noisy, 3 different styles of resonators to further tune your exhaust note and 100's of different exhaust tips. Solo Performance, Your Car, Your Choice!
---

AP is an industry leader in aftermarket OEM type exhaust systems. They manufacture and ship the largest catalog of exhaust parts and accessories worldwide. They make a huge variety of stainless steel direct fit and universal compliant Catalytic Converters. Their aluminized exhaust pipes and mufflers are built for replacing rusted, rotted, worn out, or damaged factory components.
---

Monroe offers premium replacement shocks and struts featuring state of the art ride control technologies specifically designed for each vehicle with extensive coverage for European, Asian and North American passenger cars, light trucks and SUVs.
---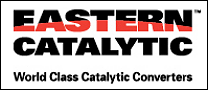 Eastern Catalytic is known for having some of the best coverage anywhere for your catalytic converter needs. Recently acquired by AP Exhaust Technologies the Eastern product now has become more accessible. Chances are if you have a hard to get converter where many shops are saying it is unavailable we can get it for you through our Eastern connections.
---

Catco for years has been one of the leading brands of Catalytic Converter replacements world-wide. Engineering, technology and manufacturing processes that have been crafted over the years to culminate in a Catco converter that not only is compliant with the law, it also fits, works and keeps the engine light out. Catco for all your converter needs.